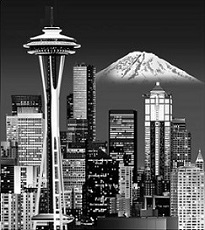 2560 5th Ave West
Seattle, WA 98119
206.713.2365 PHONE
206.892.9719 FAX
Monica@LangfeldtLaw.com


Practices
tax law
Langfeldt Law's tax practice focuses on international tax issues, including pre-immigration and expatriation tax planning by creating tax efficient plans prior to becoming a US tax resident or a non-resident alien, especially with regard to the Exit tax and Covered Expatriate Status. Langfeldt Law has extensive experience advising clients regarding various international reporting obligations, including explaining the various options to correct prior lack of compliance, including the Offshore Voluntary Disclosure Program (now closed), Streamlined Procedure and Reasonable Cause. Langfeldt Law also represents clients being audited for failure to report foreign financial assets and related income. Langfeldt Law also represents non-resident aliens with respect to their US investments.

On the domestic side, Langfeldt Law assists clients with various tax issues, such as tax-planning for start-ups and business structuring, including advising on the different tax structures applicable to corporations versus flow-thru entities (S-corporations, partnerships and limited liability companies)

Addtional practices include NonProfit Law and Business Law.